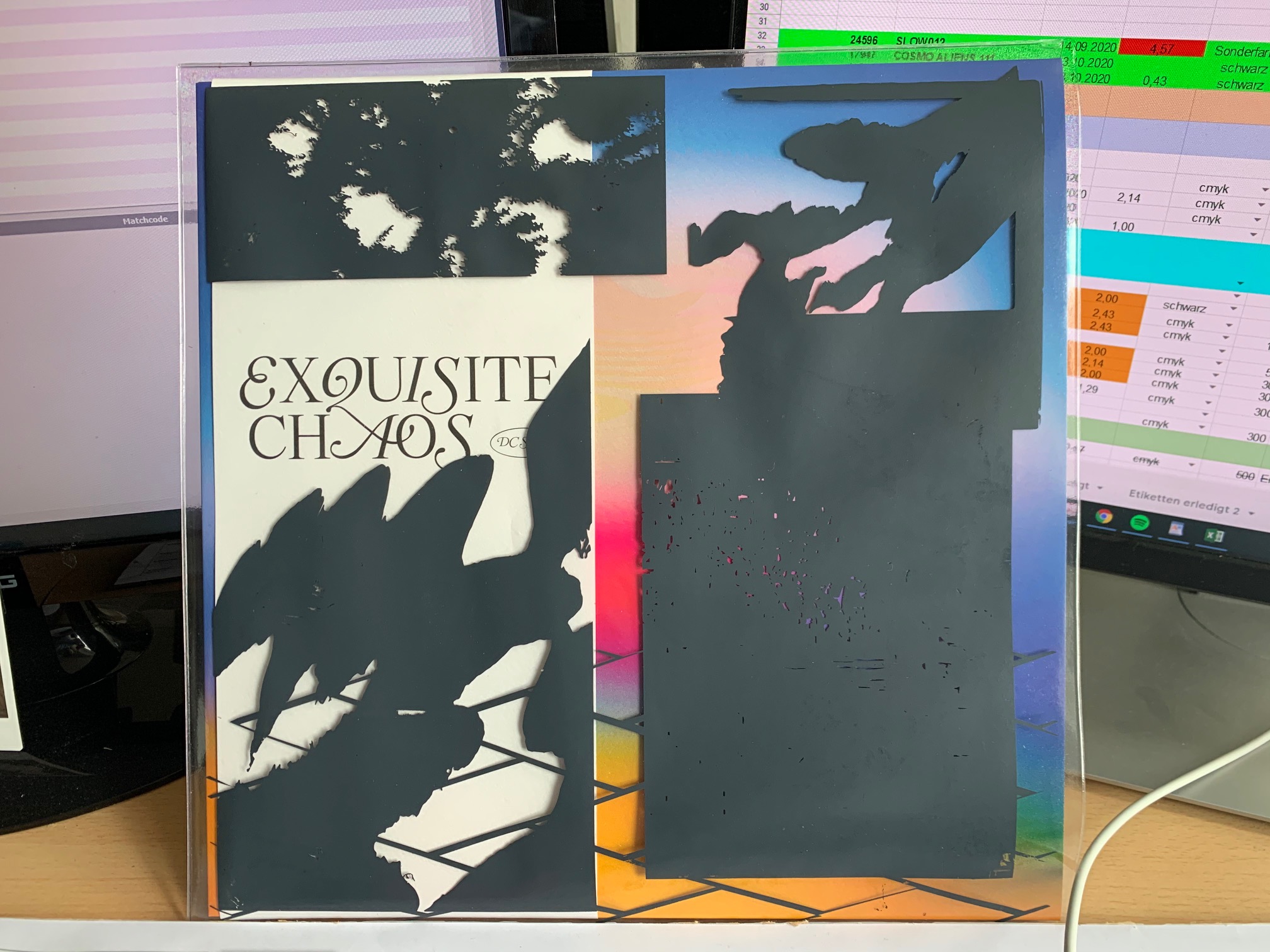 DC SALAS, EXQUISITE CHAOS EP, 2020



Record design, creative direction
'Exquisite Chaos' is the latest release by Brussles based DC Salas.
'Exquisite Chaos' is smooth, classy, hi-definition piece of intergalactic drama. Sweeping synths, rocket-fuelled kicks and a bassline that could circumnavigate the universe many times over without needing to refuel, it's a classic DC Salas trip.
For the visual aspect of the album DC Salas gave a true carte blanche and followed the artistic vision fully. I worked on 3 unique visuals: a camo print on a black spotted PVC bag, the sleeve with atomic print and a postcard embossing a layer of panton silver hot foil.
Typography by Nils Van de Cauter

︎︎︎ Previous
Next ︎︎︎